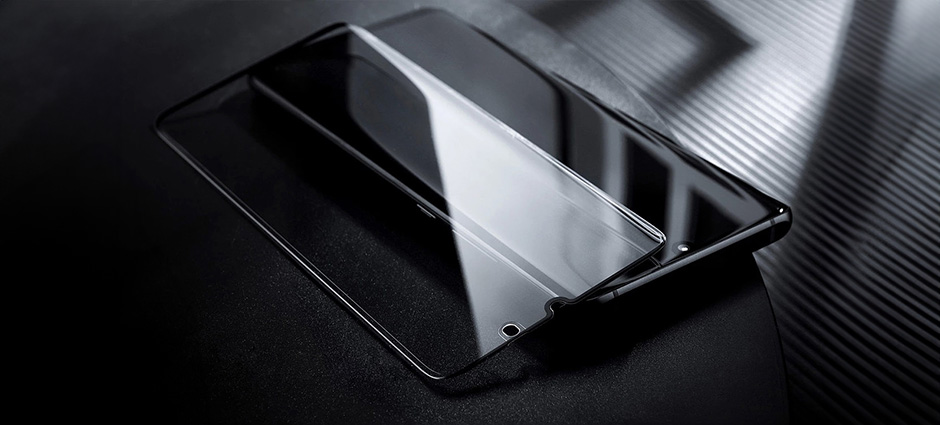 The concept and market of smart terminal glass
Smart terminal glass includes display glass, cover glass, etc. Terminal glass generally refers to ultra-thin float glass with a thickness of 0.1-2mm. It is mainly used for the production of integrated circuits and components with photoelectric, thermoelectric, acousto-optic, and magneto-optical functions. The current technology and application development are mainly reflected in the display glass and protective cover glass of terminal display products such as mobile phones, tablet computers, LCD TVs, and industrial control screens.
According to different production materials, smart terminal glass can be divided into soda-lime glass and high-alumina glass. Among them, high-alumina glass is superior to ordinary soda-lime glass in terms of scratch resistance, toughness and hardness, and is widely used in mobile phones, tablet computers and other electronic products.
The glass market is a large market, and China accounts for 50% of the global market share. Compared with traditional glass, smart terminal glass has broad application prospects and market demand is growing rapidly. The market capacity is expected to be 400 million yuan in 2022, and it will grow at an annual rate of 30%-50% in the next 3-5 years.
With the development of downstream industries such as smart phones, the size of the terminal glass market has gradually increased. From 2000 to 2020, China's mobile phone production increased from 50 million units to 1.47 billion units, with a compound annual growth rate (CAGR) of 18.1%. The increase in downstream production of smartphones, tablets, and other devices, coupled with the increase in screen size and screen proportion of mobile phones, has driven an increase in demand for terminal glass. In 2019, the production and sales of Smartterminal glass in China were approximately 826 million square meters and 707 million square meters respectively, with a market size of approximately 94.66 billion yuan, a year-on-year increase of 9.0%.
With the gradual popularization of large-screen mobile phones, the demand for glass backplanes under the application of wireless charging and 5G technology has increased, and the penetration rate of touch screens in ultrabooks and all-in-one PCs has gradually increased. The increase in the penetration rate of automotive displays and backplane glass has brought incremental demand. With the promotion of new energy vehicles, the application of automotive display systems such as automotive dashboards, central control displays, rear seat entertainment systems, and head-up displays has increased, and emerging industries such as smart home, smart medical care, and online education have increased demand for smart terminals. There is still room for growth in the demand for terminal glass in the future.
The Smartterminal glass CNC processing production line is a kind of equipment that uses computer-controlled CNC machine tools for engraving and processing. It can realize high-precision, high-efficiency and high-automation processing. Smartterminal glass CNC processing equipment includes: ND1200-4, FC-350II, ND820-3, etc., as well as supporting equipment such as CCD camera, granite vacuum table, length gauge/height gauge, and grating ruler.